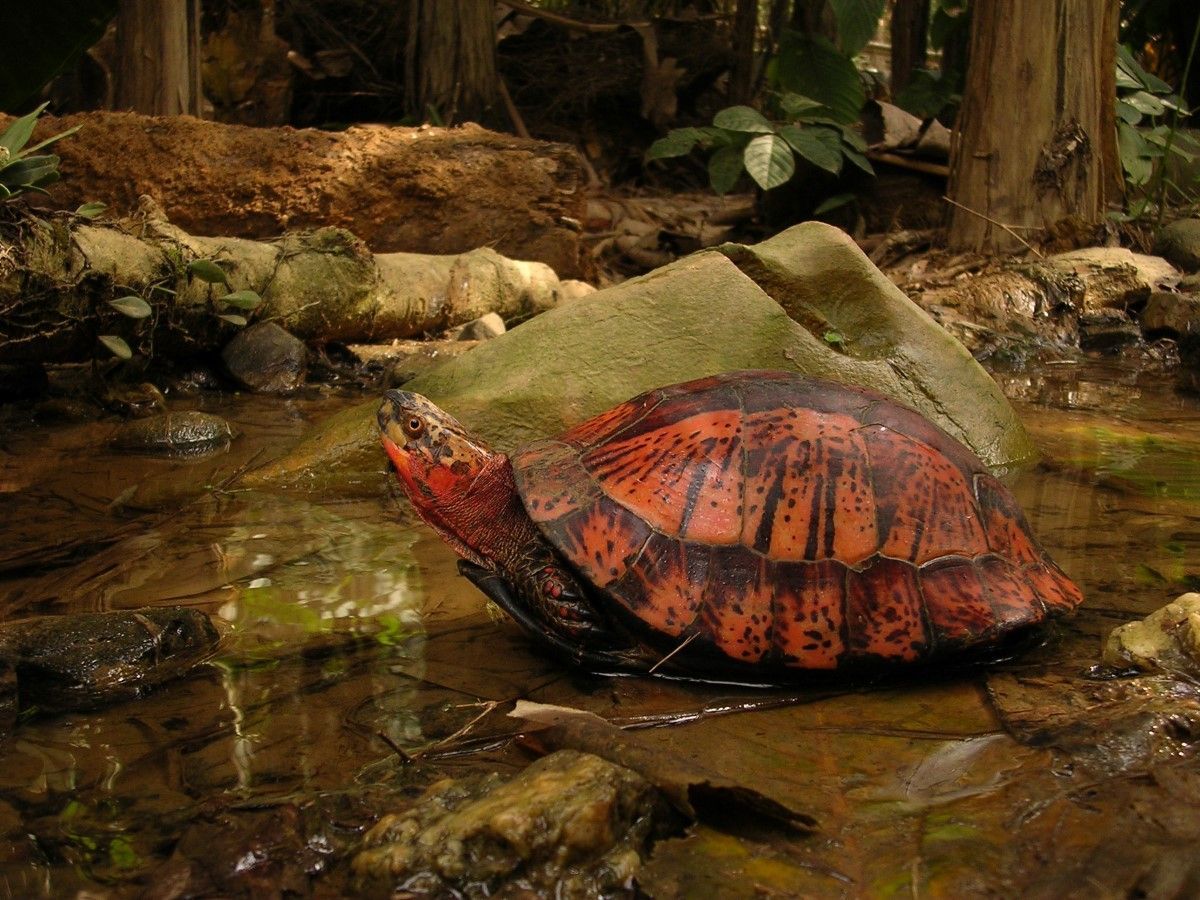 The Cuora Box Turtle Project
Turtles of the genus Cuora are considered some of the most critically dependent on conservation efforts as they have been seen in large numbers in the illegal wildlife trade in Vietnam and China. While illegal collection from the wild is the main threat to the species, habitat loss throughout its range is also a concern. Of the seven species of Cuora occurring or believed to occur in Vietnam, five are listed as critically endangered and one as endangered by the International Union for Conservation of Nature (IUCN). Three important species within the genus are the Indochinese Box Turtle, (Cuora galbinifrons), Bourret's Box Turtle (Cuora bourreti) , the Southern Vietnam Box Turtle (Cuora picturata). These three closely related and morphologically similar species are critically endangered (IUCN, 2019) and C. picturata is a localized endemic, found only in central Vietnam (Stuart & Parham, 2004). For these reasons, they are high priorities for ATP/IMC's conservation focus.
Another priority species is the Keeled Box Turtle (Cuora mouhotii) and the subspecies Cuora mouhotii obsti . Despite the Keeled Box Turtle's large distribution, wild numbers have declined drastically in some areas, leading to its listing as endangered.
Distribution
The Indochinese Box turtle has a relatively small range; it occurs in China, Laos and northern & central Vietnam (Turtle Taxonomy Working Group, 2017). Bourret's Box Turtle is largely restricted to central Vietnam but does occur across the border into Lao PDR too (Turtle Taxonomy Working Group, 2017). The Southern Vietnam Box Turtle is endemic to the mountainous regions of south-central Vietnam (Turtle Taxonomy Working Group, 2017).
The Keeled Box Turtle has a larger, disjointed range; it occurs in Bangladesh, Bhutan, China, India, Laos, Myanmar, Vietnam and likely Thailand (Turtle Taxonomy Working Group, 2017). Its subspecies Cuora mouhotii obsti occurs in the Annam mountain range in central Vietnam and Laos.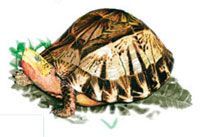 INDOCHINESE BOX TURTLE(Cuora galbinifrons)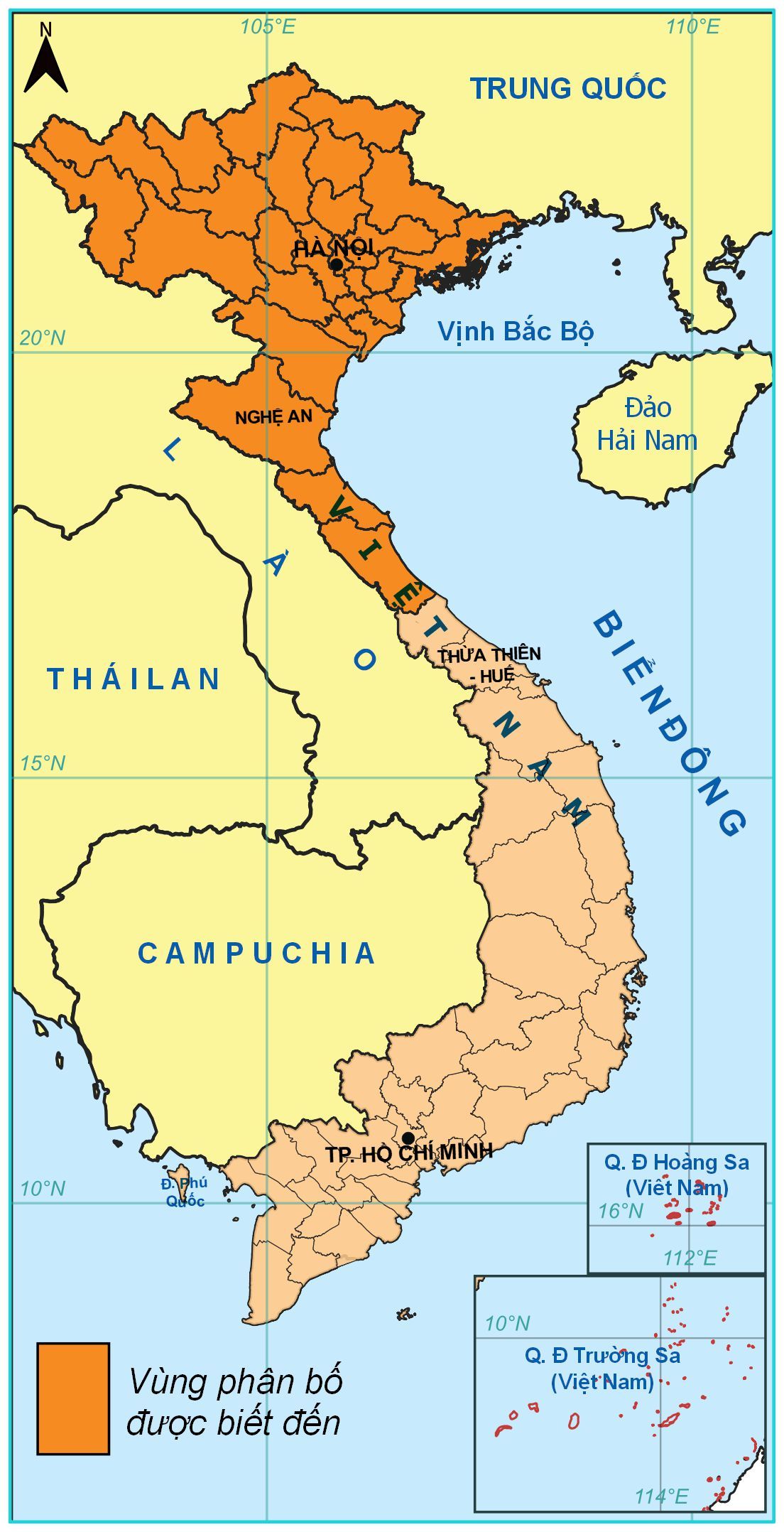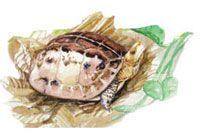 BOURRET'S BOX TURTLE (Cuora bourreti)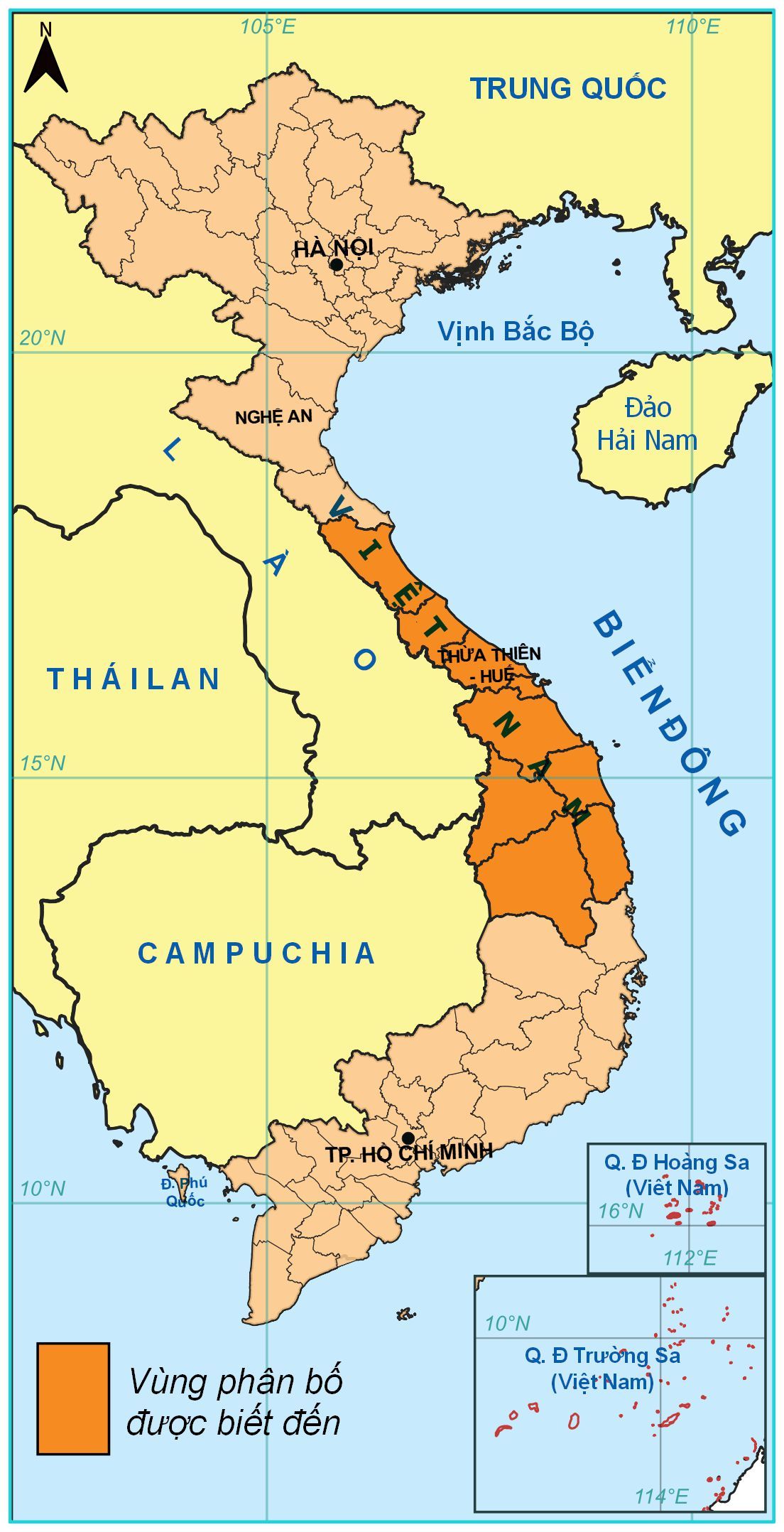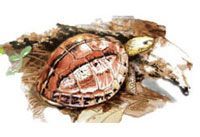 SOUTHERN VIETNAM BOX TURTLE (Cuora picturata)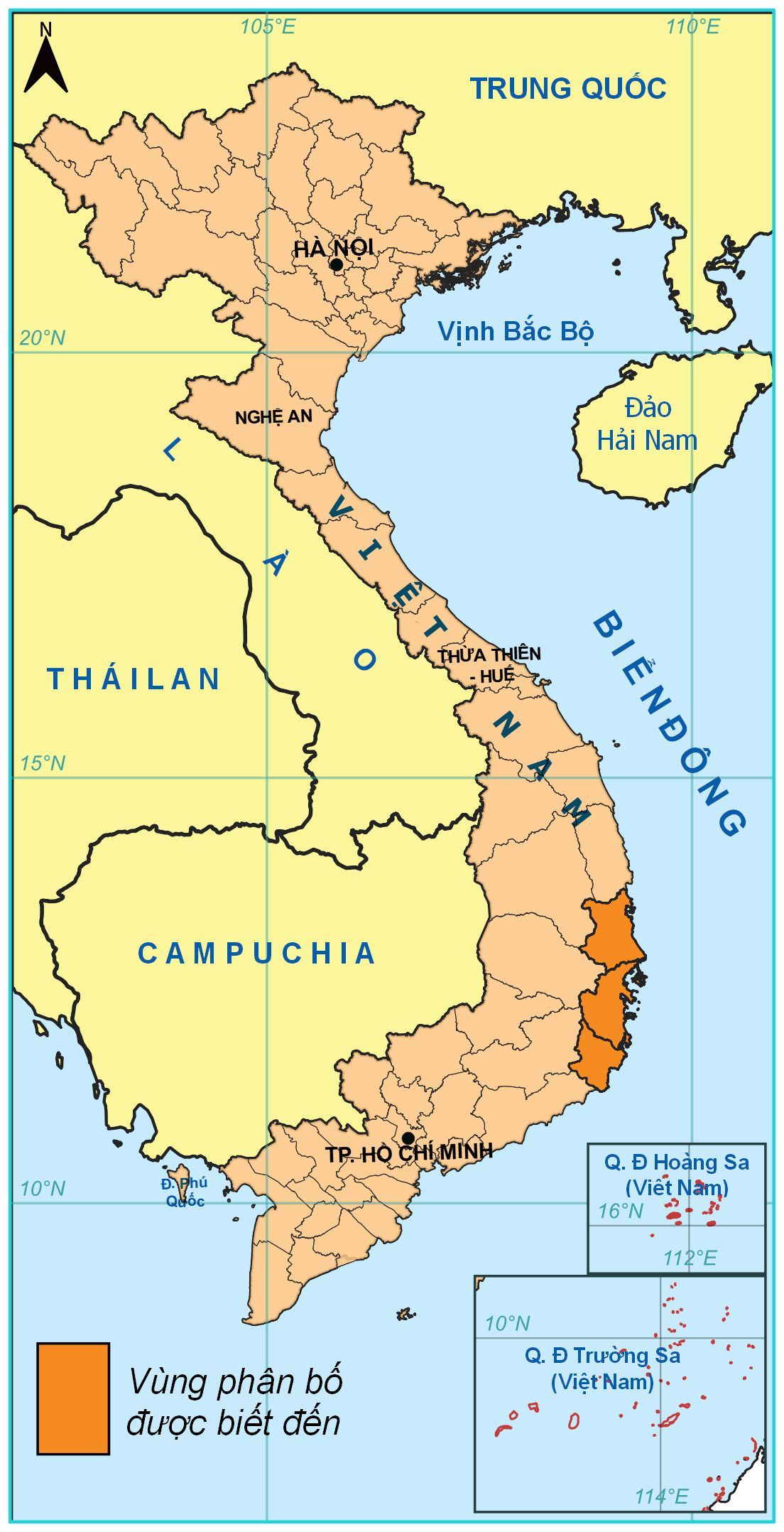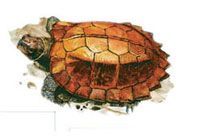 KEELED BOX TURTLE(Cuora mouhotii mouhotii &
Cuora mouhotii obsti)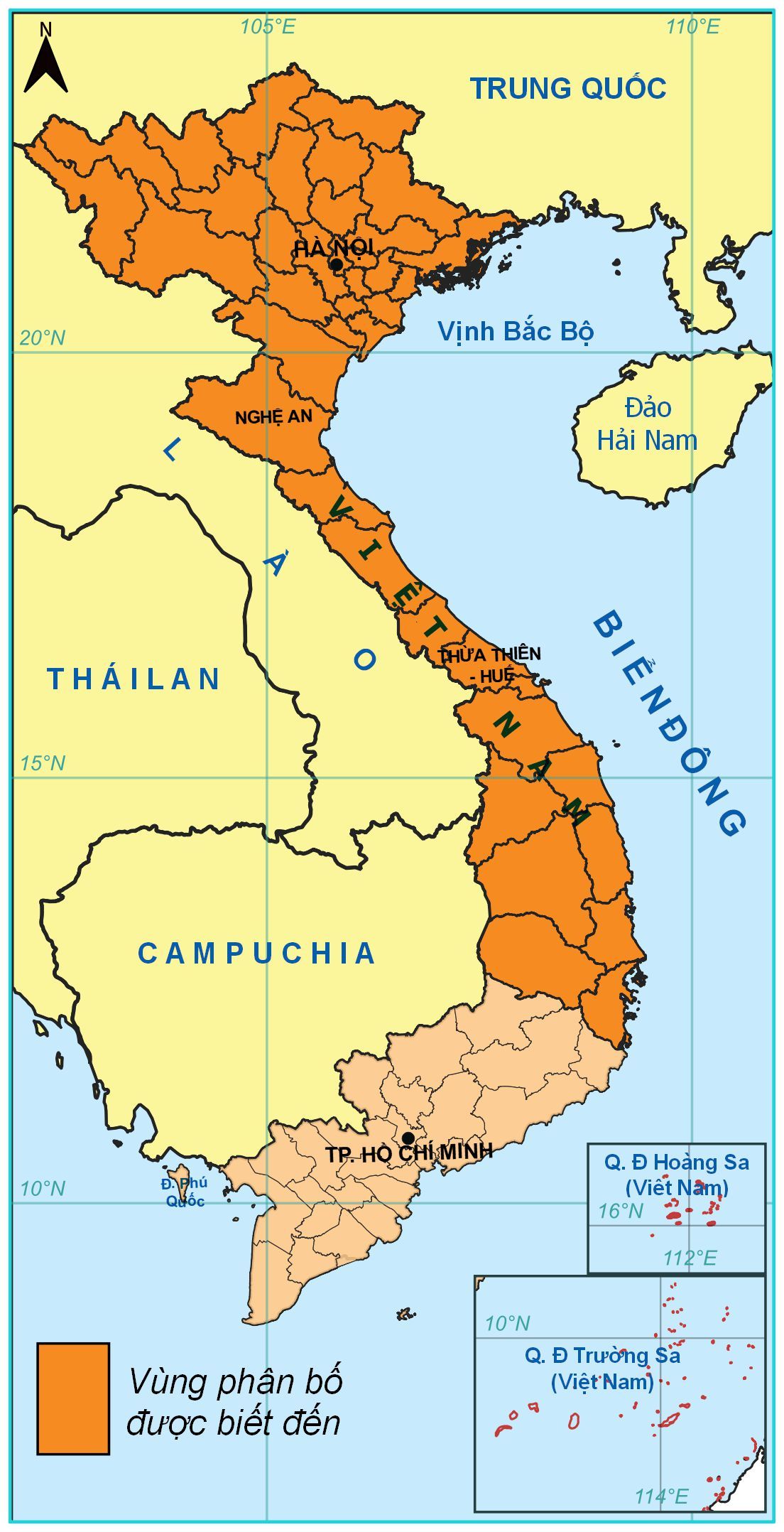 Habitat
Cuora galbinifrons, Cuora bourreti and Cuora picturata are terrestrial species that occur in woodlands and evergreen forests at mid- to high elevations in their respective ranges (see range maps above).
Cuora mouhotii, also a terrestrial species, occurs in forests often associated with limestone areas. The species is frequently found in small caves and crevices of rocky, mountainous regions.
Threats
Intensive hunting pressure throughout the range of these Cuora species has dramatically reduced wild populations. The over-collection for local consumption and for the national and international food and pet trade poses a major threat to these species and this is compounded by habitat loss and degradation, due to deforestation and shifting food cultivation.
With growth to maturity taking over a decade and low fecundity, only two or three eggs laid a year, this species is unable to sustain even low levels of collection. Globally, they also remain poorly represented in captive collections in zoos or in assurance colonies and have proven difficult to keep or breed in captivity.
Activities
At the Turtle Conservation Centre in Cuc Phuong National Park, northern Vietnam, ATP/IMC is building captive assurance populations of each of these species to provide a safety net in case of extinction in the wild. Here, many rescued turtles from illegal trade are rehabilitated and released when possible.
ATP/IMC also undertakes field surveys each year, with a focus in central Vietnam, to find surviving wild populations of these species and identify areas which can be protected in the future. This includes working with Vietnamese authorities and local committees to raise awareness of the plight of the box turtles and engage communities in their conservation.
References
IUCN, 2019. The IUCN Red List of Threatened Species. Version 2019-3. http://www.iucnredlist.org. Downloaded on 28 February 2020.
Stuart, B.L. and Parham, J.F., 2004. Molecular phylogeny of the critically endangered Indochinese box turtle (Cuora galbinifrons). Molecular phylogenetics and evolution, 31(1), pp.164-177.
Turtle Taxonomy Working Group [Rhodin, A.G.J., Iverson, J.B., Bour, R., Fritz, U., Georges, A., Shaffer, H.B. and Van Dijk, P.P.], 2017. Turtles of the world: annotated checklist and atlas of taxonomy, synonymy, distribution, and conservation status. Conservation biology of freshwater turtles and tortoises: a compilation project of the IUCN/SSC Tortoise and Freshwater Turtle Specialist Group. Chelonian Research Monographs, 7, pp.1-292.