August 9th 2019, Jack Carney (ATP/IMC):
On the 23rd of April 2019, the Turtle Conservation Centre (TCC) of Cuc Phuong National Park, Vietnam, welcomed 1 Keeled Box Turtle (Cuora mouhotii) which had been found in a local village by Cuc Phuong National Park staff.
The turtle was very weak and dehydrated, and staff of ATP/IMC and the TCC suspect that it had escaped from a local household where it had been kept in captivity. At the TCC, since it is a local turtle and possibly eligible for a quick release, it was kept away from other turtles. After staff gave it some rehabilitation and hydration, it was released back to a nearby area in the park, where it will hopefully spend its days, happy and free!
Thank you to the national park staff for staying vigilant and contacting the TCC when they found the weak turtle. Well done to TCC staff for quickly recovering the turtle to full health and releasing it again back to the wild!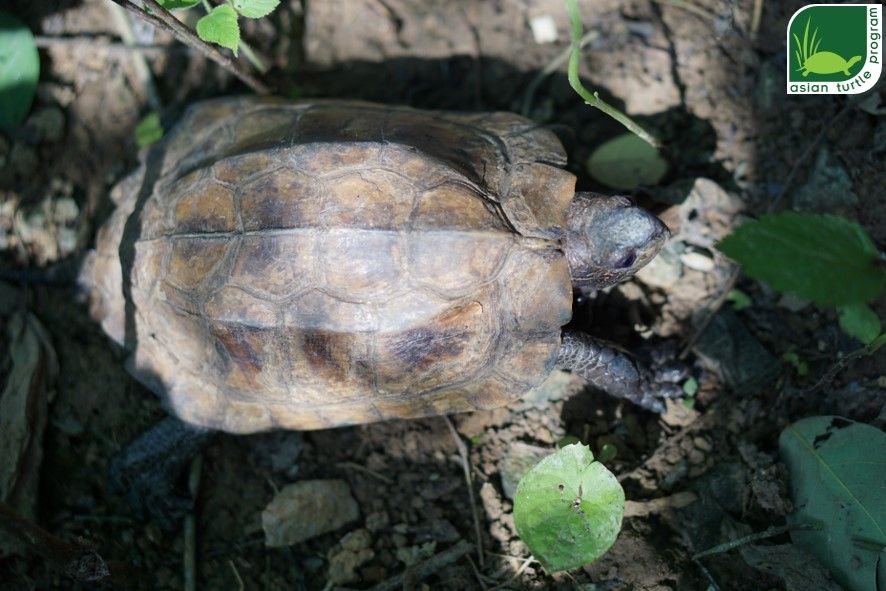 Thank you to the donors, partners and supporters of the Turtle Conservation Centre:World Land Trust, Zoological Society of London (ZSL), International Union for Conservation of Nature (IUCN), Cleveland Metroparks Zoo (CMZ), American Association of Zoo Keepers, Bristol Zoo, British and Irish Association of Zoos and Aquariums (BIAZA), Paignton Zoo Environmental Park, Thanh Truong Loc Construction Ltd. Company, Chevrolet Vietnam, Drayton Manor Park and Zoo, the HDH Wills Wildlife Maintenance Trust and all of our small and private donors.