On the 23rd of May, International Turtle Day, our team was in central Vietnam, Buon Ma Thuot city, Dak Lak province, to rescue a group of 127 tortoises and freshwater turtles at a house in the city that had been confiscated by the environmental Police and Forest Protection Department (FPD) on the 9th May.
A team from the ATP/IMC and Turtle Conservation Centre (TCC) in Cuc Phuong National Park have received 101 animals which had no paperwork, including a number of critically endangered and endangered species such as endemic Southern Vietnam Box Turtles (Cuora picturata) and non-native Giant Asian Tortoises (Manouria emys).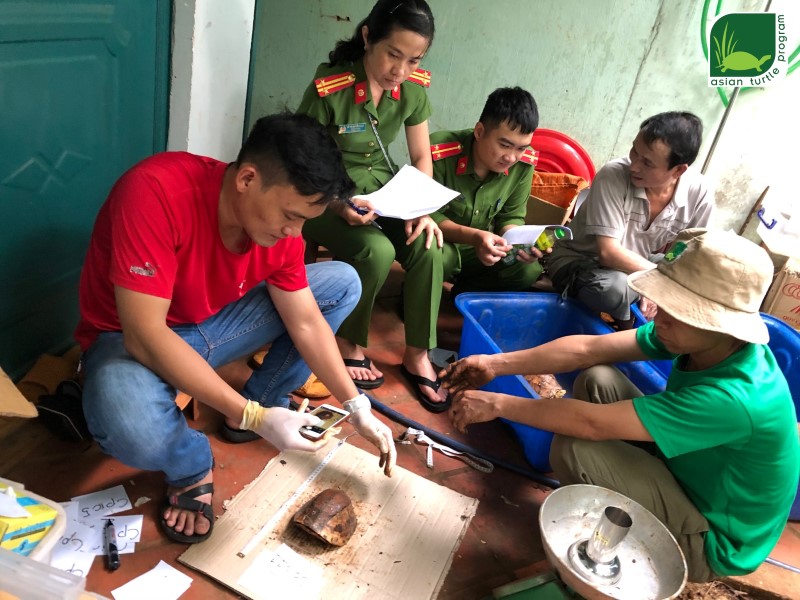 We are grateful for those who support us to carry out these rescues and care for them. We hope some of these lucky turtles can make it back to the wild soon.
If you would like to support our work, please consider making a donation through PayPal using support@asianturtleprogram.org or contact us using the same email address.