While Christmas is not a big holiday for Vietnam, it still provides a great opportunity to come together, celebrate the past year and look forward to the next. The staff at the Turtle Conservation Centre (TCC) of Cuc Phuong National Park, Ninh Binh Province, Vietnam have a lot of reasons to celebrate this year, having work incredibly hard to rescue over 180 turtles, as well as looking after the 1000+ individuals that call the TCC home for now.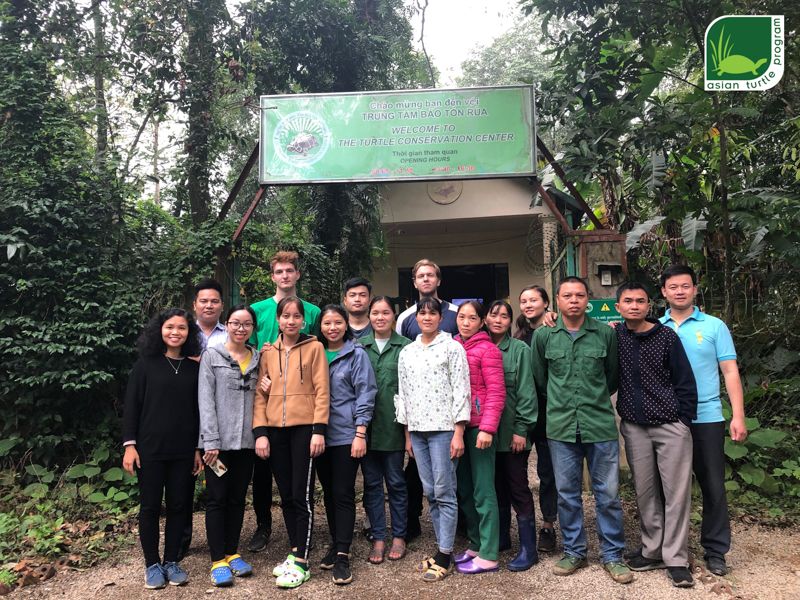 As there are several rescue centres in and around Cuc Phuong, Christmas is also a great opportunity to catch up with friends and colleagues in other centres and learn about the progress they have made. This year, the TCC staff visited the Endangered Primate Rescue Centre, Save Vietnam's Wildlife/the Carnivore and Pangolin Conservation Project and Four Paws Ninh Binh Bear Rescue Centre.
ATP/IMC and the TCC had a wonderful Christmas as well as happy New Year! We are thankful to all of our donors, supporters and partners, and hope you will continue to support us into 2020!
7th January 2020
Press release by: Jack Carney – ATP/IMC