24th March 2019, Hoang Van Ha (ATP/IMC): In March 2019, the plastination of the famous Hoan Kiem Lake Turtle, or Cu Rua (Great-grandfather/mother Turtle) was completed, allowing the deceased specimen to finally be displayed to the public in Ngoc Son Temple, which sits on the lake itself.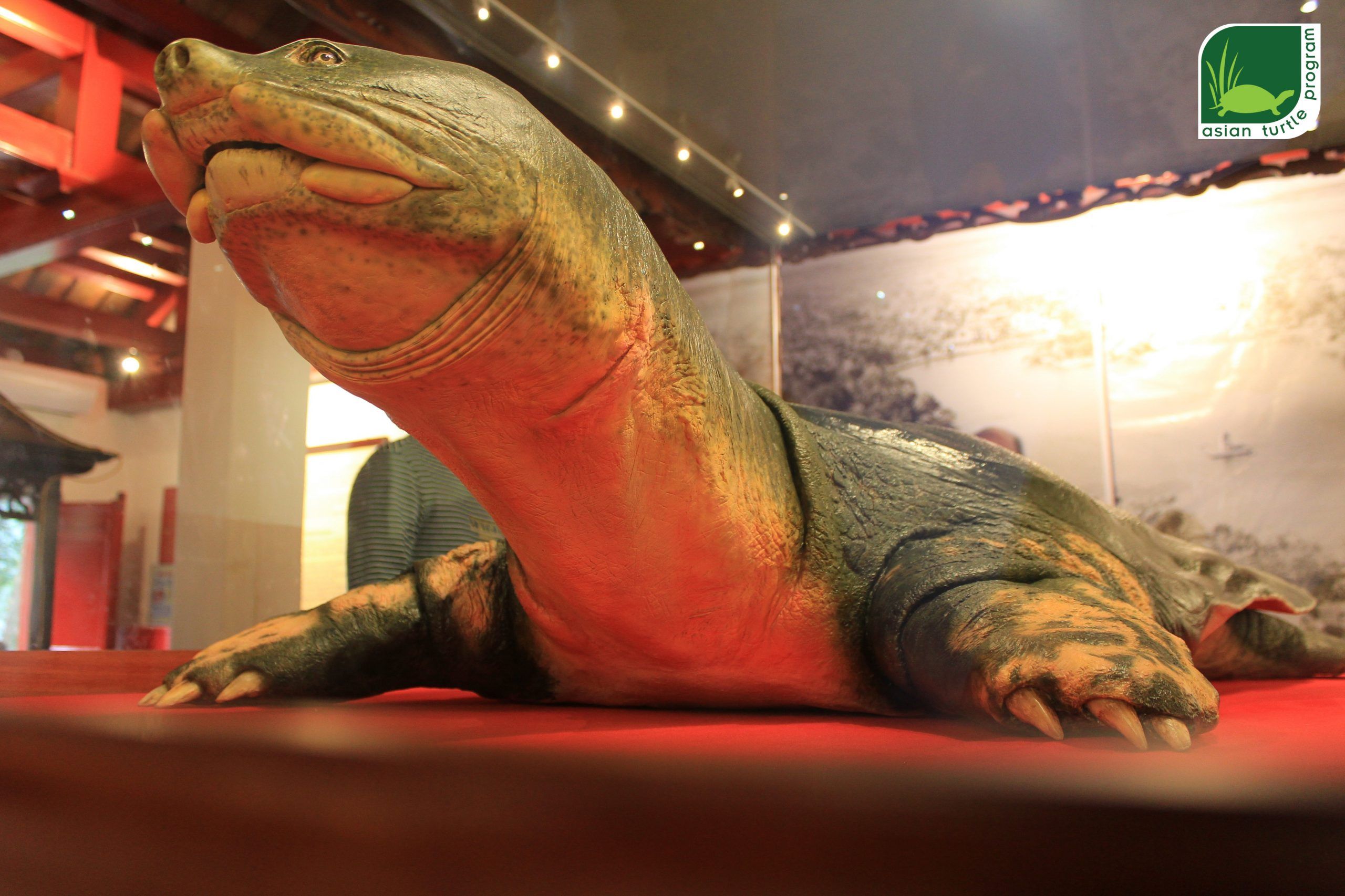 The turtle, one of the last remaining Swinhoe's Softshell Turtles (Rafetus swinhoei) before its devastating death in January 2016, has been preserved using a method which infuses the body in resins to prevent decay. A team of Vietnamese and German experts were responsible for the preservation of this turtle and were tasked with maintaining the animal's charisma so that it could be satisfactorily displayed in the temple next to its former home.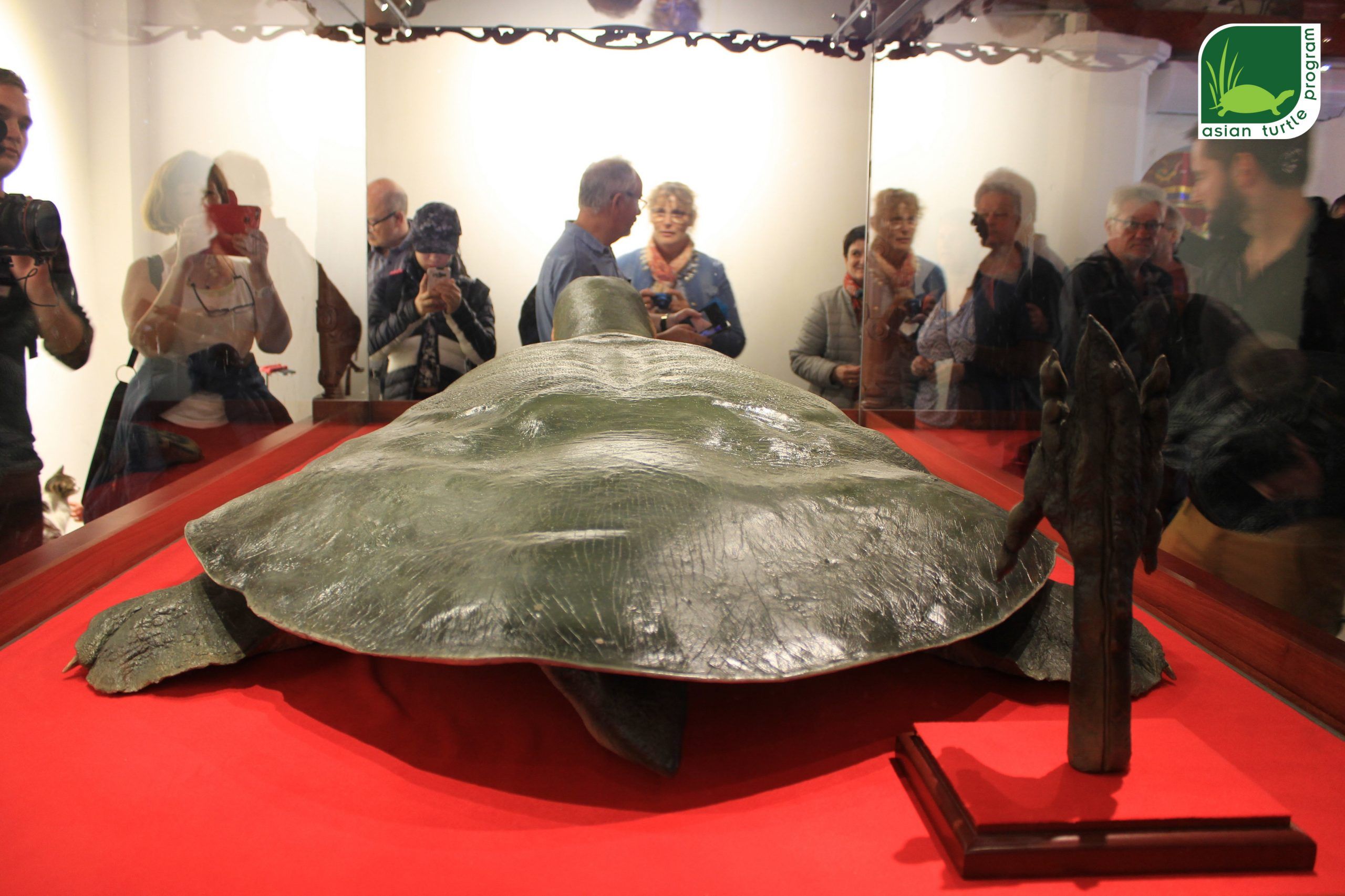 Hopefully, this new display will help galvanise further support for efforts to conserve this species. The Asian Turtle Program (ATP) of Indo Myanmar Conservation (IMC) is continuing to carry out field surveys around Vietnam to try and find more wild individuals and increase the known population.
An Alliance for Rafetus Conservation has been formed with the ATP/IMC, Wildlife Conservation Society (WCS), Turtle Survival Alliance (TSA), Global Wildlife Conservation (GWC) and Centre Resources and Environmental Studies (CRES). Together we believe the species can be saved.