On the 24th May 2015, a small group of three endangered Big-headed turtles (Platysternon megacephalum), five critically endangered Indochinese Box Turtles (Cuora galbinifrons), and one endangered Four-eyed Turtle (Sacalia quadriocellata) were transferred to the Turtle Conservation Centre (TCC) of Cuc Phuong National Park, Vietnam.
Sadly 13 other animals that had been part of the full shipment of 22 confiscated from a trader in Tien Yen district, Quang Ninh province in northern Vietnam on the 21st of May 2018 did not survive long enough to be rescued. Unfortunately, bad conditions and poor care combined with long periods of time in the trade during hot summer weather in Vietnam often mean animals are very weak, sick and dying by the time they are rescued. We commend the authorities in Vietnam for all they are doing in making these confiscations in an attempt to stop the wildlife trade, and while not all animals can be saved the removal of wildlife from the illegal trade not only sends a clear message to the traders that it will not be tolerated but also give some of these animals a chance at a future back in the wild.
The nine remaining animals are now under intensive care at the Turtle Conservation Centre with the Asian Turtle Program's (ATP's) dedicated team. Hopefully, we hope they will be fully recovered in the next few months.
We would like to thanks to the Tien Yen district rangers and Quang Ninh Forest Protection Department (FPD) for making this confiscation and transferring the seized animals to the TCC. We would also like to thank Cleveland Metroparks Zoo and other private donors who are supporting wildlife trade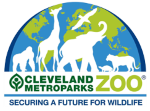 by the ATP/IMC and TCC.
Press Release by: Do Thanh Hao – TCC Manager & Timothy McCormack ATP/IMC
Date: 30th May 2018