Many people throughout the world are still largely unaware of the threats and high risk of extinction that many species face. In Vietnam, the Asian Turtle Program (ATP) of Indo Myanmar Conservation (IMC) had always considered education and awareness raising as a key activity necessary to ensure conservation of the country's rarest Tortoise and Freshwater Turtle (TFT) species.
From the 01st-07th of October 2017, we carried out our school turtle lessons plans as part of our environmental education program in three secondary schools (Binh Minh, Binh Trung, and Binh Khuong Secondary Schools) in Binh Son District, Quang Ngai Province, Central Vietnam. The lessons focus on raising awareness of young students not only to one important species of turtle, endemic to a few provinces in central Vietnam, the Critically Endangered Vietnamese Pond Turtle (Mauremys annamensis), but also all 25 tortoise and freshwater turtles recorded in the country. In total 36 classes and 1,238 students joined the course with presentations and an educational game. More books on conservation, the environment and wildlife were also provided to each school for their libraries.
The Vietnamese Pond Turtle (Mauremys annamensis) only occurs in lowland coastal wetlands of Central Vietnam. Most wild populations have already disappeared due to habitat loss, hunting for trade and traditional medicine. The ATP team hopes this program will help students understanding the situation of turtle in their surrounding area and what they can do to help conserve them in the future.
If you would like to see more on our awareness activities or find out how you can support please visit our website www.asianturtleprogram.org
We would like to thank Binh Son district department of education, secondary schools of Binh Khuong, Binh Minh, Binh Trung commune, especially to our wonderful volunteers, Vo Thi Vy Tam and Nguyen Thi Quyen of Da Nang University of Teaching, for their supports to this year school program. Special thanks to Ms. Weng Yan Nash for your support to purchase books. We would also like to thank the Critical Ecosystem Partnership Fund (CEPF), IUCN for supporting the Mauremys project and this school program.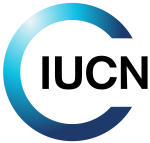 Nguyen Thanh Luan – Asian Turtle Program (ATP)/Indo Myanmar Conservation (IMC)
Date: 12th October 2017
Photo gallery