The Asian Turtle Program of Indo Myanmar Conservation has been researching and collecting data on turtles in the wild and in the trade for over 2 decades now, and a key resource we have developed for this is the Turtle Field Record Form. Originally developed by Douglas Hendrie & Timothy McCormack, the founders of the Asian Turtle Program, the Field Record Form has been an invaluable tool for documenting encounters with turtles in the field and recording important details such as the species, location, measurements, and other information.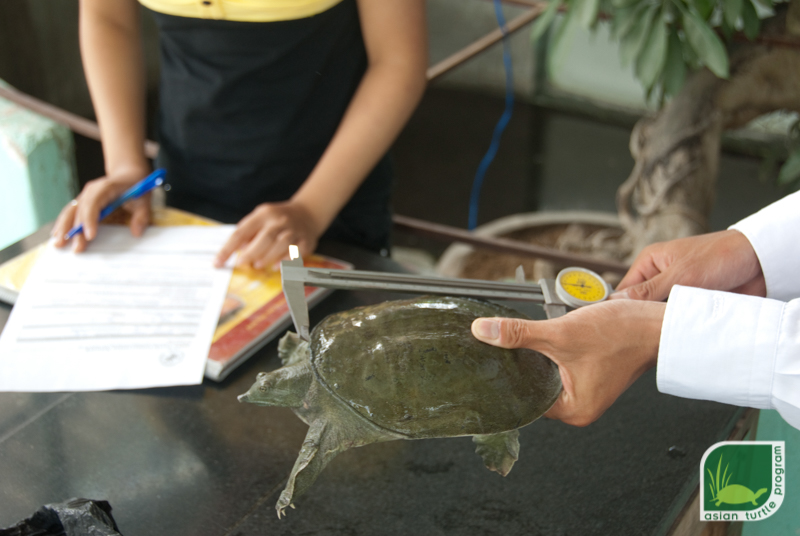 As well as collecting information on animals in the wild, often considered the most important records for understanding distributions and habitat preferences for species, the forms can also be used to collect information on local trade observations. If additional details on the trade and hunting techniques etc. are collected, this can provide important data on how many of these species are being threatened.
We have made the form available on our website so that anyone can record their turtle encounters and send the information to us for our database. You can download the PDF or use the ONLINE FORM, using the submission instructions which accompany it.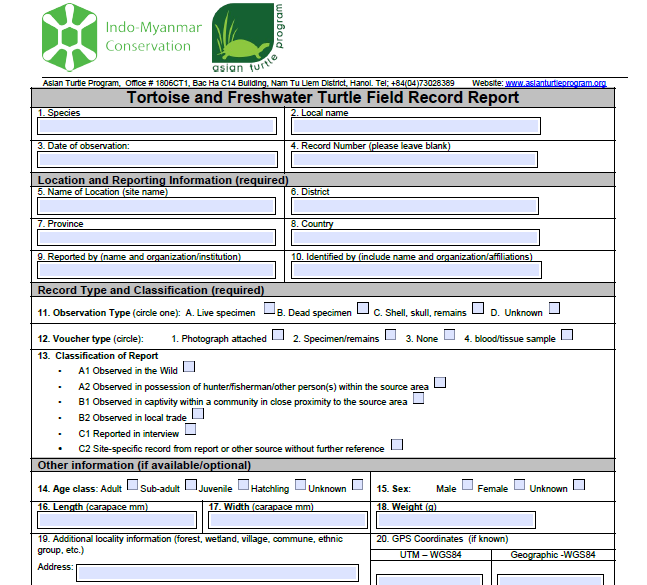 You can enjoy recording information about your findings in the wild and you'll be helping us track wild populations of endangered species and the illegal wildlife trade!
We are also looking for volunteers that could help translate the field record form into other local languages to make it more widely available. Please contact us if you can help support this.
27th May 2021
Press release by: Jack Carney and Kieu Bich – ATP/IMC