As the Asian Turtle Program (ATP) increases our presence at Dong Mo Lake, Hanoi,Vietnam, we have been developing new projects to help us monitor the Swinhoe's Softshell Turtle (Rafetus swinhoei).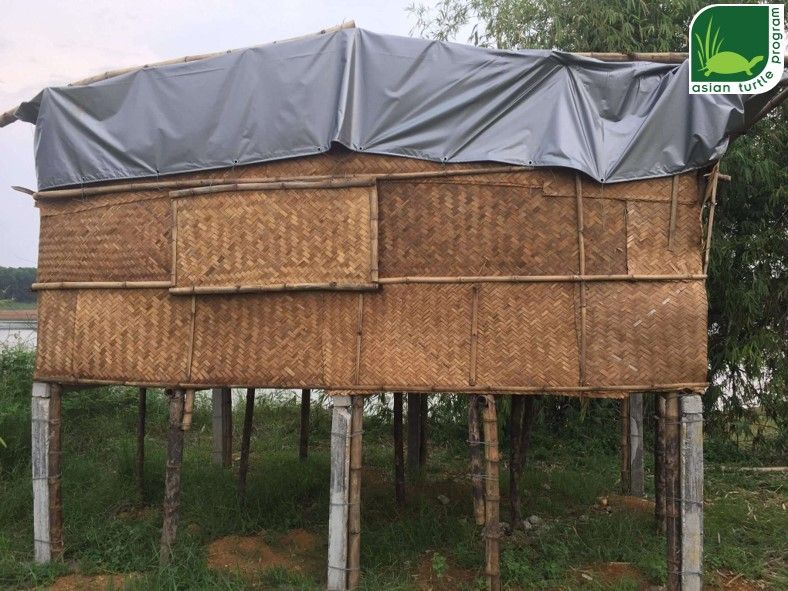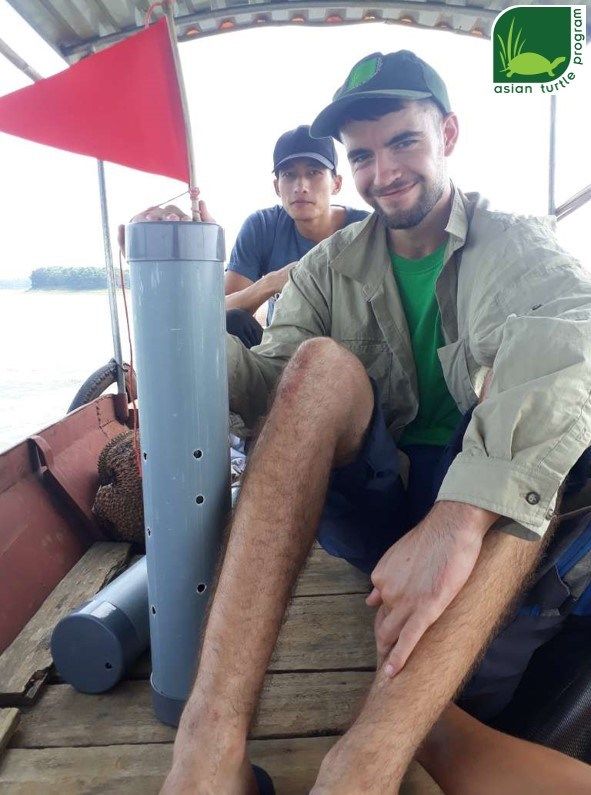 Dong Mo is the most important site for the conservation of this critically endangered species, which holds one individual (a second individual occurs nearby at another lake and third is captive in a Chinese Zoo). Following the construction of a floating raft in June 2019, we have now begun a bait testing trial to work out its favourite foods! We have also built a stilt house on an island in the lake to allow us to observe the turtle more closely!  
Our Rafetus team is working around the clock to ensure the survival of this individual and its species. Please help by donating to us; visit www. asianturtleprogram.org for more details.  
We would like to thank Cleveland Zoo (CMZ), International Union for Conservation of Nature (IUCN), Ocean Park Conservation Foundation(OPCF), Turtle Conservation Fun (TCF) and CEPF for supporting this project.
10th June 2019
Press Release by: Jack Carney & Nguyen Tai Thang