The Western Black-Bridged Leaf Turtle, Cyclemys atripons: a new member of Vietnam's chelonian fauna
Vietnam has a new recorded turtle species, the Western Black-Bridged Leaf Turtle (Cyclemys atripons).
The findings were the culmination of months of research and surveying on Phu Quoc Island, off the southwestern coast of Vietnam by a team from the Asian Turtle Program (ATP) of Indo Myanmar Conservation (IMC). During our survey, several turtles were observed in Phu Quoc National Park which could not be distinguished between two remarkably similar species, the Eastern Black-bridged Leaf Turtle (Cyclemys pulchristriata), a species known from mainland Vietnam, and the Western Black-bridged Leaf Turtle (Cyclemys atripons). Results of the molecular analysis showed that these individuals belong to Cyclemys atripons, which has only been previously recorded in south-eastern Thailand and southwestern Cambodia.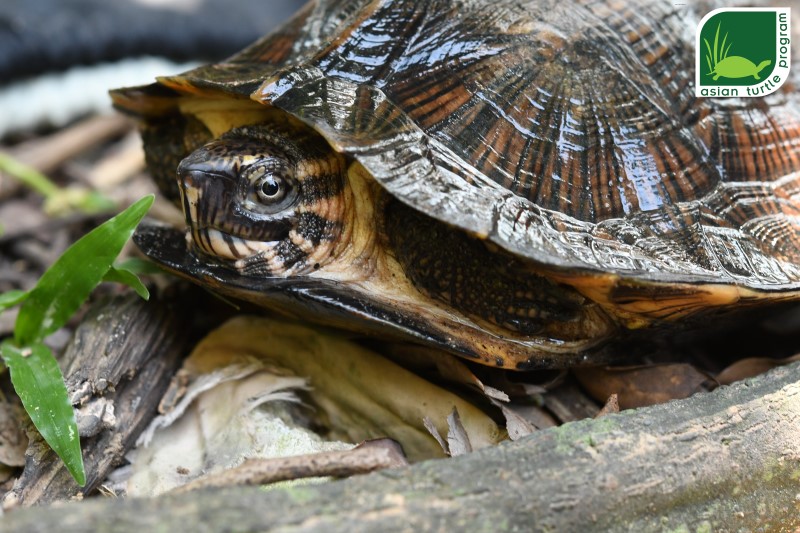 The discovery not only extends the distribution of C. atripons approximately 100 km east of the previously recorded location in Koh Kong, Cambodia, but also increases the recorded number of species of genus Cyclemys in Vietnam to three: C. atripons, C. oldhamii, and C. pulchristriata.
Cyclemys atripons was first described in 1997 by Iverson, J.B. and McCord, W.P., in Thailand, and since then has been recorded in south-eastern Thailand and south-western Cambodia. Studies on the distribution and current status of the genus Cyclemys in Vietnam are still limited. Therefore, we would like to conduct a more comprehensive study on the Cyclemys genus in Vietnam, which aims to provide an insight into the species, and support the update of the conservation status of the species and suggest some protection solutions to management authorities.
In terms of conservation activity in near future, enforce­ment should be used where necessary to prevent further hunting of the species on the island. While no specific conservation actions are proposed at present, the pro­tection of an island population provides some advan­tages when considering the reduction of risk to genetic pollution or disease introduction.