2019 – Another busy year for turtle conservation
Here is just a quick recap of just some of ATP/IMC's accomplishments in turtle conservation over the course of 2019. 2020 could be a lot more challenging as we adapt to working in a world with CoVID-19.
In January, following close collaboration between ATP/IMC and the Vietnamese authorities, Vietnam approved a new law (Decree 06/2019/ND-CP) providing greater protections for rare wildlife, including 23/25 native tortoise and freshwater turtle (TFT) species. 13 of these gain national protection for the first time!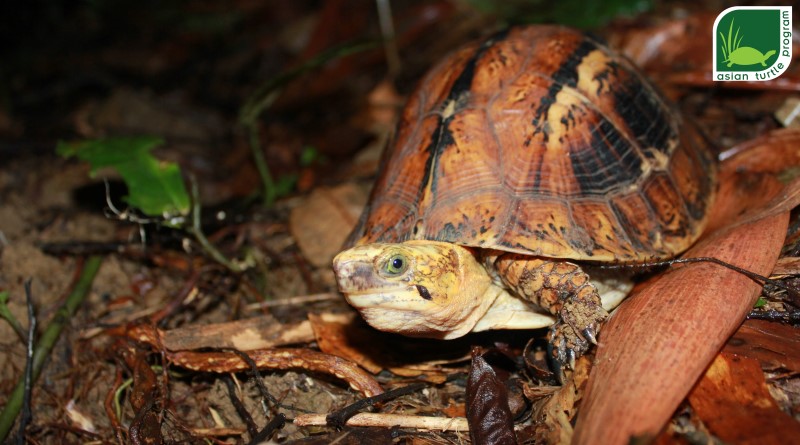 Despite the devastating news of the death of Suzhou Zoo's female Swinhoe Softshell Turtle (Rafetus swinhoei) in China, we have continued to increase the scope of our work with this species including: conservation and community activities at Dong Mo and Xuan Khanh lakes in Vietnam; cooperation with Hanoi authorities and partners to realise the species action plan; and intensive surveys throughout northern Vietnam to find more turtles.
With our partner, the Turtle Conservation Centre (TCC) of Cuc Phuong National Park, we have: rescued over 180 TFT species from illegal wildlife trade; released over 80 turtles of endangered species such as the Bourret's Box Turtle (Cuora bourreti) and Keeled Box Turtle (Cuora mouhotii) back into the wild; hatched 100's of turtles of 11 species.
We have also been researching the habitat, ecology and behaviour of the Big-headed Turtle (Platysternon megacephalum), an endangered species which is difficult to keep in captivity, with the aim of developing viable release strategies.
As is one of the keys to our work, we have undertaken more training workshops for law enforcement officers and rangers in Vietnam, as well as presenting to young conservationists and scientists of the future. In particular, we took the annual Tortoise and Freshwater Turtle Field Skills Training Course to Laos, with the help of the Lao Conservation Trust for Wildlife.
Finally, we have conducted numerous surveys to update on TFT status, distribution and ecology, with the aim to establish species habitat conservation areas for Vietnam's (and the world's) most critically endangered species including Swinhoe's Softshell Turtle (Rafetus swinhoei), Southern Vietnam Box Turtle (Cuora picturata) and Vietnamese Pond Turtle (Mauremys annamensis).
We would like to sincere thanks to all partners, supporters and donors who have always been with us to provide a better future of tortoises and freshwater turtles in Vietnam.
We will continue to do our best for turtle conservation in 2020, no matter what the world throws at us. Stay Safe!
Date: 31st December 2019
Press release by: The ATP team