Every week the Asian Turtle Program scans the internet and different online newspapers searching for information about the illegal trade of turtles in Vietnam and Asia. In late April they found an interesting news story on a local Vietnamese website (camranh.khanhhoa.gov.vn) where it was reported that the Cam Ranh Forest Protection Department (FPD) in Khanh Hoa had confiscated over 100 illegally caught animals in a shop in Cam Ranh City. According to their report they found among cobras, lizards and civets 59 Yellow-headed temple turtles (Heosemys annandalii) and six Vietnamese pond turtles (Mauremys annamensis), two of which had unfortunately died.
The Vietnamese pond turtle is endemic to few provinces in Central Vietnam and of particular conservation concern. The species is listed as Critically Endangered by the International Union for the Conservation of Nature (IUCN) and a priority for conservation efforts by the ATP and Turtle Conservation Centre (TCC) of Cuc Phuong National Park. Although Mauremys annamensis is protected under Vietnam's principal wildlife protection law, Decree 32/2006/ND-CP, the species is still heavily hunted for sale in the illegal wildlife trade.
After ATP staff had discovered this online article, together with the Turtle Conservation Centre (TCC) in Cuc Phuong National Park, they contacted Cam Ranh FPD to get further information about the turtles and the option of transferring them to the TCC where a captive assurance colony for the species is being maintained. Soon after the People's Committee of Khanh Hoa decided that four Vietnamese Pond Turtles should be transferred to the TCC and join the conservation breeding programme. On the 7th of May, Hoang Van Thai from the TCC travelled to Khanh Hoa to receive the animals from Mr. Pham Van Ho, Chief of Khanh Hoa FPD. On closer inspection it turned out that of the four turtles, only two were Vietnamese pond turtles. He identified the other two turtles as Malayan snail-eating turtles (Malayemys subtrijuga). Because of their similar appearance (see top photo in left column) Cam Ranh FPD they are easily mistaken for the similar looking Vietnamese Pond Turtle. The next day all four turtles arrived safely at the TCC where they are taken care of by a professional veterinarian and experienced staff.
We would like to thank Cam Ranh FPD in Khanh Hoa province for their great work in confiscating and help rescue these animals. We would also like to thank the Disney Worldwide Conservation Fund (DWCF) for funding this rescue operation.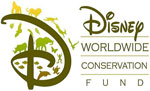 16th May 2013
Press release by Hoang Van Thai (TCC) and Sarah Wahl (ATP)