On the morning of the 17th June 2021, an individual in Hoa Tan commune, Chau Thanh district, Dong Thap province, southern Vietnam, voluntarily handed over 111 turtles to the provincial Forest Protection Department (FPD).
The animals reportedly included 89 Yellow-Headed Temple Turtles (Heosemys annandalii), 3 Malayan Box Turtles (Cuora amboinensis), 8 Giant Asian Pond Turtles (Heosemys grandis), 10 Mekong Snail-eating Turtles (Malayemys subtrijuga), and 1 Asiatic Softshell Turtle (Amyda ornata).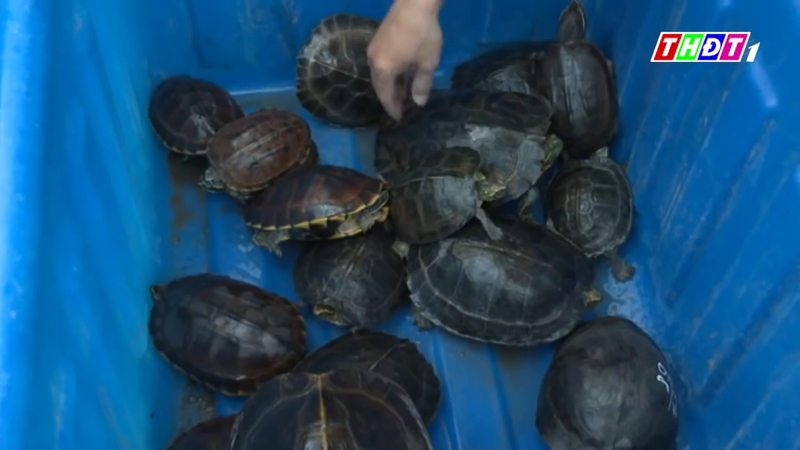 The FPD will take care of these turtles and collaborate with relevant agencies to complete the legal procedure before releasing them back to suitable habitats.
ATP Note: we have contacted the authorities to see what assistance we can offer and to confirm the species.
Date: 19th July 2021
Press release by: Bich Kieu – ATP/IMC