From 24th to 28th of September 2018, the Asian Turtle Program (ATP) of the Indo-Myanmar Conservation (IMC) has worked in collaboration with the Turtle Conservation Centre (TCC) of Cuc Phuong National Park to hold two two-day long enforcement training courses for a total of 41 provincial authorities of Ha Noi city and Nghe An province. While Hanoi plays a very important role in stopping illegal wildlife trade as well as research and conservation of the world's rarest turtle, the Swinhoe's softshell turtle (Rafetus swinhoei), Nghe An has become a priority province for conservation of other critically endangered tortoise and freshwater turtle species of Vietnam.
The trainings were designed to provide essential knowledge and skills regarding endangered reptile species protection in Vietnam. Through the two-day-long course, participants had the opportunity to learn about the Asian Turtle Crisis that Asian tortoise and freshwater turtle species are facing; learn and practice identification skills for turtles and other protected reptile species; learn how to provide initial care for animals rescued from the illegal wildlife trade; and discuss on animal placement options.
We're happy to see that a majority of the trainees found the trainings were very useful. Furthermore, transferring confiscated animal to existing Rescue Centres was prioritized as a result of the animal placement discussion, highlighting a positive change in enforcement officer's attitudes, said Hoang Van Ha, the Vietnam Turtle Program Coordinator for ATP.
We would like to thank Hanoi Forest Protection Department (FPD), Hanoi Fishery Department, Hanoi Police, Nghe An FPD, Nghe An Police, Nghe An Border Guard for sending their staff to the those training. We hope to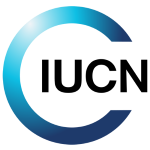 work more closely with those agencies in reptile and turtle rescue and protection in near future. We would also like to thank the International Union for Conservation of Nature (IUCN), Cuc Phuong National Park, and Pu Mat National Park for their support to this activity.
Press release by: Hoang Van Ha – ATP/IMC
Date: September 2018
Photo gallery